Mansion venues can make for the most stunning wedding photos. Whether you're inside or outside, the estate you choose most likely has a lot to offer. But before you book a mansion for your wedding venue, there are a few things to be considered, situations that don't come up with other venues. For instance, lighting, decor, catering, and so much more can look completely different in a mansion venue.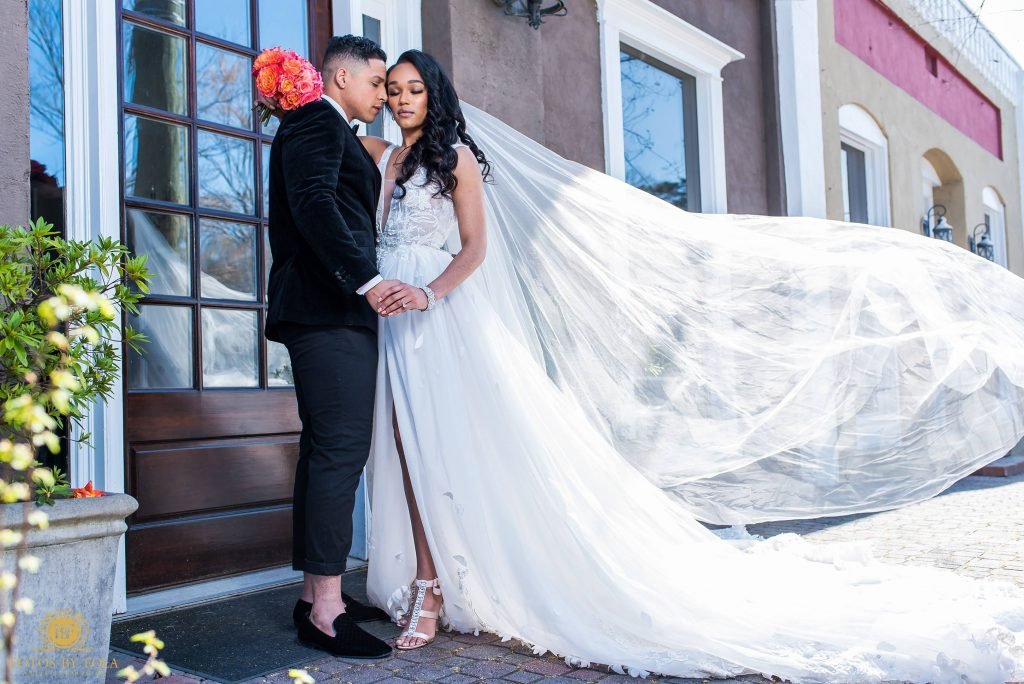 Lighting & Sound
Mansions are usually larger venues that allow for more guests. However, this can be difficult when it comes to lighting and sound. Given that mansion venues are first and foremost homes, the lighting may not be ideal for your wedding, and setting up a sound system could be harmful to the unique home's environment.
It's important to get in contact with the owners or property managers of the house before setting anything up. Not only will this help you to select the best lighting and sound options based on their recommendations, but they might also have specific equipment available for your event use, such as a long cable or a microphone.
Decorations
Just like light and sound, decorations can be tricky. Some mansion venues are historic and will not allow you to put up decorations of your own. This could be to keep the integrity of the house or simply to protect the house from damage. Once again speak to the owners beforehand about what is and is not allowed.
This also applies to outside spaces. Things such as balloons or streamers may not be allowed in gardens. Other supplies that could be hazardous to the environment like candles should be watched over carefully and approved before being put out.
Management & Catering
A big space means lots of fun and lots of people. It can be easy to lose track of guests, get lost in the house, and even wander into some spaces that are off-limits. Coordinating with your wedding planner and the owners of the house will keep everyone in line. Some mansion venues even offer their own managers to oversee on-site events.
Some mansion venues will come with their own catering, though this will often not be included in the venue rental fee and your meal choices may be limited to the culinary style of the venue. There are mansion venues that will not allow outside vendors so it's important to look at the rules before booking.
Parking & Closing
While the mansion venue may be big, the parking lot could be a lot smaller since these are originally homes. With a large guest list, it may be easier to find a parking lot off-site and have your guests shuttled in. These venues may also not be wheelchair or handicapped accessible depending on when they were built. It is therefore important to order ramps or other equipment, if needed, ahead of your wedding day.
Conclusion: Mansion Venue Weddings
One last thing to consider is closing time. Mansion venues are open as short-term rentals, meaning that there will be a time to say goodbye. For some historic homes, this could be before nightfall. It's important to check closing times before signing a venue contract.
There are many perks to renting a mansion venue for your weddings. There's plenty of space to take pictures, lots of room for dancing, and a unique experience for all who attend. Keep in mind what you need before you say your I-do's and your special day is sure to run smoothly. And if you have any questions about the most stunning venues in Buford that we recommend, contact us today!