Outdoor weddings can be simply magical when done right. The natural lighting, fresh air, and greenery make for a stunning wedding backdrop. There's a lot that goes into making an outdoor wedding shine so let's cover the basics and talk about the best tips for planning an outdoor wedding, to ensure you and your guests are dancing carefree at the end of your event.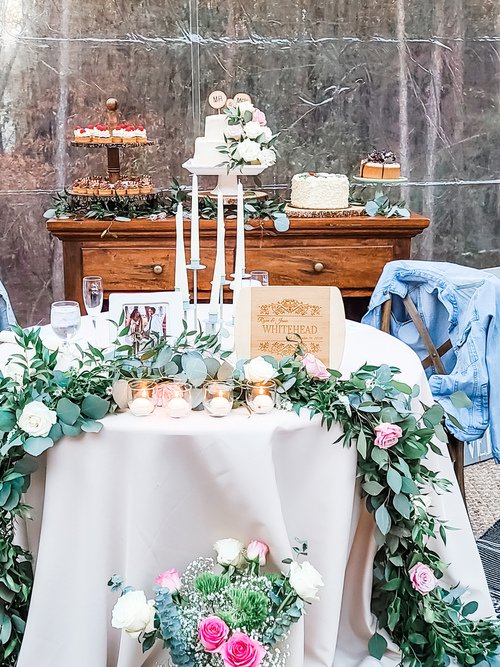 Electricity
This is a big one. You'll need access to power outlets for anything electronic. This could include lighting, sound, heaters, TVs, cameras, and so much more. Some outdoor venues will have access to electricity, especially if the venue is near a house or store. It's important to set expectations and requirements with the owners of the venue or the local management to see what options they have for you. 
Vendors
It's not just the bridal party who may need electricity, your vendors will too. Finding a vendor for an outdoor wedding may be difficult given what's available and their experience. Speak to each vendor and be clear on your needs before making a choice. For outdoor venues, the less your vendor needs, the better. Also, when looking for vendors try to find those who've had experience working at an outdoor wedding venue before. A caterer, bartender, or DJ may have their own equipment for outdoor parties that they'd rather use. 
This is where a wedding planner is the most useful. Given their experience and knowledge, they might already have a pre-approved list of vendors and can offer a ton of insight to ensure you have the best vendors on deck for your outdoor wedding.
Restrooms
Not everyone thinks of this beforehand, but your guests will need a place to relieve themselves, especially if you're planning a long day outside. Once again, outdoor venues that are close to establishments may have access to restrooms already, but it's important to ask.
If there are no clear restrooms nearby, you will have to explore rentals. You'll want more than one for larger events, and it's important to ensure that they'll meet the needs of your guests. For example, if you have guests with accessibility issues, speak with the rental company before signing on the dotted line to ensure it meets your requirements.
Weather
There's no controlling the weather no matter where you are. An outdoor wedding has to have a backup plan. This could mean putting up a tent nearby or moving completely indoors. Even then, it's a good idea to have another backup plan after that. Some weather can get dangerous really fast.
Depending on where the outdoor wedding is, the weather can change in an instant. Flash floods, tornados, high winds, storms, and more should all be accounted for. If your wedding venue takes place in a flood zone, move up to some higher ground. And if high winds are hitting you hard, weigh down your tables, chairs, decorations, and tent if needed.
Nature
Outdoor weddings are stunning simply for the fact that they're outdoors. However, nature can be unpredictable. Animals and bugs can be attracted to large crowds, open food, and can become confused by loud noises and bright lights. It may be helpful to keep pest control nearby on the big day.
It's important to know what kind of bugs and animals you may be facing, so do your research beforehand and keep lots of bug spray nearby.
Conclusion: Outdoor Wedding Success
There's so much to do with an outdoor wedding, but it's worth it, even just for the dramatic photos. Keeping in mind the need for electricity, restrooms, and bug spray, your outdoor wedding should be a clear success.